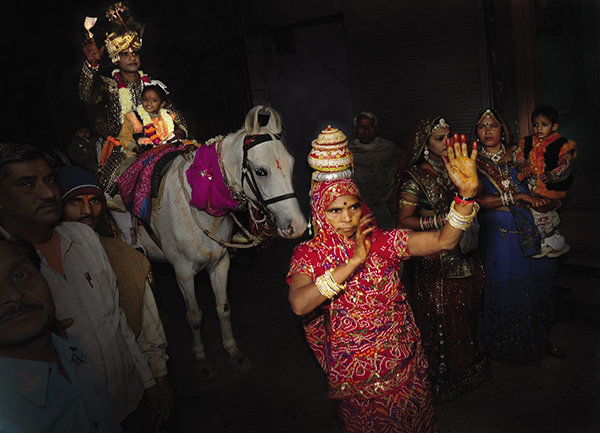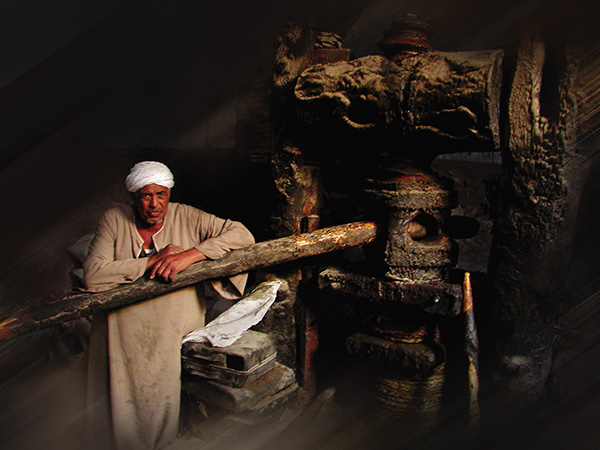 Top: A wedding, India
Bottom: Oil press, Egypt
Photos: G√ľnther Komnick



"I'm a philosophical person, so my paintings, which are mostly abstractions, speak about issues of life existence and those conditions that affect humanity," says David Olatunde, who will soon be staging a joint exhibition with photographer G√ľnther Komnick at Alliance Francaise du Cap, 155 Loop Street.

Originally from Nigeria, David came to Cape Town in 2012, "because I wanted to pursue my professional career and get focused on the thing that gives me joy and happiness.

"Also," he says, "I have always had this desire to visit Cape Town. So now, of course, I really appreciate the things I get to see and experience here."

Having worked in his home country at various publishing homes as a designer, David continues to work as a creative designer for a media house based in Buitenkant Street.

"Painting frees my mind. When you paint in abstraction, it keeps you thinking. Art gives pleasure to the mind. The use of movement and semi-abstract images implies energy, human existence and space beyond the boundaries of my canvas.

"My art translates into explosive and mythical images of time and nature, sometimes expressed in mixed-media or pure pigments on canvas. I found I could say things with colour and shapes that I couldn't say any other way 'Äď things I had no words for."

As to how the joint exhibition with G√ľnther came about, David says I met G√ľnther at the South African Book Fair held, which was held at the Cape Town Convention Centre earlier this year. I had had a discussion with him. When I saw his books, which were exhibited at his stand there, I was intrigued.

G√ľnther is a Russian-born photographer who settled in Cape Town in the late 1950s and between 1958 and 1962, documented life in the city. Bo-Kaap and District Six.

"Here is a man, I thought, who took the time to document life as it was then in the city. I thought here id someone who really needs to be honored. It was then that I proposed to him we do this exhibition."

As to his decision to title the exhibition

Ubuntu: The Essence of Being Human

, David says: "I decided on this title to encourage mutual respect and understanding between us as human beings. We need to come together as a people and truly try to understand each other, to live together peacefully and in harmony. "Through this I believe I am playing my part."